by James L. Rubart
Arrogant Thought # 1
It was the mid 90s when I finished a novel in the wee hours of the morning and said to myself, "Really? C'mon. That's supposed to be a good story? I could write a story way better than this."
It wasn't the first time that thought had skittered through my mind.
Arrogant? Yeah. But I didn't do anything other than think that thought. Why? I'll explain. (You might even relate.)
I'd dreamed of being a novelist since I was eleven. But I'd been taken out at the end of 8th grade by a lie that I believed till I was in my early 40s. The lie? That I had no writing ability.
In 8th grade—given my dream of writing—I took a journalism class. I loved it. I imagined being on the school paper the next year. Then, at the end of 8th grade, the journalism teacher chose the staff for the newspaper the coming year.
You already know where this is going. You're right. My name wasn't on the list. And I believed deep down in my core: "You can't write, Jim."
How 'bout you? Might not have been writing for you. Might have been sports, or speaking, or painting, or singing, or cooking, or running for student body president, or a million other things, but I'm guessing you had a dream, a desire, something that stirred that deep place of joy inside you, but it crashed. It burned. Or it never got off the ground.
Arrogant Thought # 2
Fast forward a few years. Thanks to my life-changing wife, I finally jumped off the novel writing cliff and built my wings on the way down. (Thanks to Ray Bradbury for that awesome metaphor.) I got published. I hit a bestseller list. I won an award for that first novel.
You know what my reaction was?
I thought, "It's not that I'm any good, it's just that everyone else is so bad."
That's what I thought. Truly. Arrogant and self-deprecating and judgmental—all at the same time.
The Truth
In the years since I've discovered a few things. Or better said, my perspective has changed in a few ways.
First, both of the arrogant thoughts above come from deep insecurity. Am I worth anything? Do I matter? Can I do anything in my life that's worthy of being remembered?
Second, the only way to be set free from that insecurity is to know, to KNOW I am loved by a Father with an unquenchable love. A Daddy that loves all my attempts—and sees all of them as triumphant, that celebrates not what I do, or accomplish, or create, but celebrates me simply because I am His son.
Third, the answer to the first question (can I do anything worth remembering?) is it's really, truly okay … wherever the path of your life leads you, it's okay. You are worthy. You do matter. You are utterly loved by a good, good, Father. And that's enough. God's definition of success is different than ours. Our is money, or fame, or recognition or … fill in the blank. But God's is simple. Did you try? With whatever ability, be it great, or small, did you try? And the very fact that you care that you're trying means you're trying.
So as my friend Mark says, "Go crazy!"
Try it.
Dream it.
Believe it.
Do it.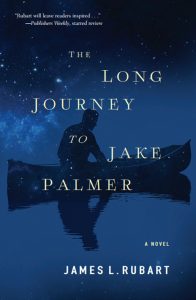 The Long Journey to Jake Palmer
Publishers Weekly starred review
Library Journal starred review
RT Book Reviews- 4 1/2 stars and  TOP PICK!
Available wherever books are sold.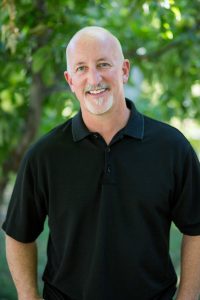 Author Bio:
James L. Rubart is 28 years old, but lives trapped inside an older man's body. He thinks he's still young enough to water ski like a madman and dirt bike with his two grown sons, and loves to send readers on journeys they'll remember months after they finish one of his stories. He's the best-selling, Christy, INSPY, and RT Book Reviews award winning author of eight novels as well as a professional speaker. He lives with his amazing wife on a small lake in eastern Washington.
More at www.jameslrubart.com
Feel free to include headshot, bio, and links