Man, where did the month of October go? It's like one minute I was waiting impatiently for the weather to cool and the leaves to change, and suddenly BOOM–October is almost over. Granted, the weather around here did cool off last week (finally) and the leaves were really pretty till the wind and rain knocked them all out of the trees. Yay for fall!
But, my recap of October isn't really what you came here for, is it? Bring on the novel news!
*Post does contain my affiliate links
New Releases
Bellanok is a haven for myths and legends . . . until evil discovers a way in. Now the fairy queen, Fauna, must journey from the island realm to the modern world to find the man the Creator appointed to save their kingdom. A man she has been dreaming of her whole life.
Brian is a down-on-his-luck pastor on the verge of giving up on God. He's tired and frustrated–a failure. No sooner does he make a decision that jeopardizes his career than an unusual blonde woman shows up and tries to convince him he is some kind of savior.
Fauna must open Brian's eyes to a different reality, and Brian needs to embrace the haven's secrets. If neither of them succeeds, Bellanok will succumb to evil and the world will lose all trace of innocence.
I haven't had time to read this final novel in the trilogy yet, but I can't wait!
At least that's what the Council—and the world—thinks. But her sacrifice tore down part of the Wall long enough to stir up hope and rebellion in the people. Now she will rise again. Strong, free, and fearless.
Parvin and Solomon must uncover the mysterious clues that Jude left behind in order to destroy the projected Wall once and for all. Meanwhile, the Council schemes to new levels of technology in its attempts to keep the people contained. Can a one-handed Radical and a scarred ex-Enforcer really bring shalom to the world?
I'm working my way through this one, the 2nd in a fantasy trilogy, and LOVING it. I so enjoy Ronie's writing style and her story world. 
He'll destroy the world. But first he has to save it.
The Nine Kingdoms bleed. Leaderless, ravaged, the land awaits deliverance from Poired Dyrth's devastating campaign. But what if one blight can only be cleansed by another?
The promised Fierian is known by many names. Judge. Destroyer. Scourge. And now one other: Haegan, Prince of Seultrie. Once a cripple, now a gifted Accelerant, Haegan can no longer run from the truth. But neither can he be reconciled to it. He knows only one thing for certain: as the only able-bodied heir to the Fire Throne, he must return to the Nine and fight for his people.
But there are insidious forces at work. When reality itself falls into question, Haegan struggles to know where to fight, whom to trust. Caught between duty to his country and duty to the world, Haegan must see clearly enough to choose the right path to save the world.
Another one I'm looking forward to reading soon!
Destiny can pick someone else.
Evil is slipping through the cracks of its prison, and all Soleden trembles in its wake. Yet some would harness that evil to their own ends, and first among them is Idla, the sorceress queen bent on distorting the world.
Only one can stand in her way: Jayden. Upon realizing her mark as the prophesied Deliverer, Jayden conceals herself from her enemies and her Feravolk countrymen. But after the harm the Feravolk caused to her family, she's loath to rescue the not-so-innocent.
Hiding her mark was never easy, but now that Jayden knows both Queen Idla and the Feravolk are after her, hiding her gift of the Blood Moon will be impossible.
When the fire goes out, supposedly dead, the embers still remain; tiny specks of deadwood and ash that have the capacity to burn down an entire city.
Ember Carter is a sixteen-year-old farmer's daughter who wants nothing more than to stay close to her family in the Community Garden when Career Day approaches. Unfortunately, all farming careers are given to boys, and besides, as of the past two years, all students have been drafted to the Line of Defenders to fight in a war no one seems to know about. When Ember meets Forest, the mysterious stranger who seems to know a bit too much about city life and the way the government is run, she's even less eager to leave the safe haven of the Garden.
On Career Day, the future couldn't look brighter when Ember is the only student assigned the career of a Farmer. But all hopes come to end when she attacks a Defender to save her best friend. Suspected a rebel and sentenced to death, she's transferred to Frankfort Prison where she will carry out her sentence.
But Frankfort is full of surprises and snotty Patricians. While in prison, Ember learns a dark secret about Forest that makes her question what little she knew about him. And then there's Rain,the carelessly handsome boy who enjoys instigating her just a bit too much. If THAT'S not enough, the world learns something about Ember even she doesn't know. A secret that brings her character into question, enlightens her on her mother's true identity, and ultimately, gives her the power to affect the rise or fall of Ky.
With the handsome Forest tugging at her heart, and the rogue Rain whispering treasons into her ear, can Ember make the right decision that will redeem the corrupt government of Ky?
Sixteen ordinary souls. Sixteen not-so-ordinary tales.
Ordinary Souls is an anthology about ordinary people. This new collection from J. S. Bailey features an archaeologist in the future who meets a resurrected woman from long ago, a spaceship crew stranded on a distant world, a wealthy divorcee whose love of antiques turns her life into a living nightmare, and much more.
Featuring nine new stories and seven previously-published stories including "Vapors" and "Weary Traveler," which appear in print for the first time.
Writing Update
If you weren't around last week, then you missed my big announcement. I signed a 3-book contract with Elk Lake Publishing. You can find out more in this blog post. Yes, I'm so very excited and still terrified. The first book could be out as early as February or May.
In other news, obviously, Bellanok–the Kindle compilation–is out this week! Hopefully in a couple of weeks, I'll have the physical version available as well. I can't wait to hold the actual book in my hands. And smell the paper. Don't judge.
Right now, I'm finishing up edits on Soul Seer before I move onto a new story. *gasp* It's been so long! I'm not sure at this point if I'll be working on the first book in the new trilogy as I had planned. I may be working on the 2nd book in the Armor of Elohim trilogy.
Other News 
My Ladies of Spec group had our first Facebook party last night. It was fabulous and so much fun! There was a great turnout and lots of great interaction. A big thank you to all of those who attended and helped make the night truly memorable.
We also got to announce our new Facebook group for spec fic readers. Ladies of Spec Readers Group is somewhat of a cross between a street team and a readers group/book club. We'll have game, contests, and other book launch fun for ourselves, but we'll also highlight/read new releases and old favorites by other speculative fiction authors.
If this sounds like something you'd enjoy, click on the link and join in the fun!
Quote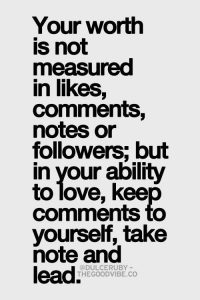 So what have you been reading this month?
AUTHORS: Did you have a book release this month? Feel free to leave the title, a 25-word blurb, and buy link in the comments!