Well, November was quite the interesting month. With all its ups and downs, the craziness reminded me of just how much I have to be thankful for. God has put so many amazing people in my life, each one a treasure.
There's lots to go over this month. Be sure to read all the way through to find out the winners from the blog tour and other exciting news!
New Releases
NOTE: Contains affiliate links.
Bellanok by ME (paperback)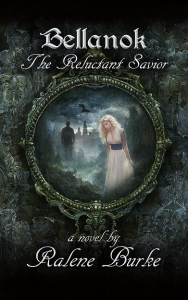 A haven for myths and legends . . . until evil discovers a way in.
With evil darkening the mountains to the north, the fairy queen, Fauna, must journey from the island realm of Bellanok to the modern world to find the man the Creator appointed to save their kingdom. A man she has been dreaming of her whole life.
Brian is a down-on-his-luck pastor on the verge of giving up on God. He's tired and frustrated–a failure. No sooner does he make a decision that jeopardizes his career than an unusual blonde woman shows up and tries to convince him he is some kind of savior.
Fauna must open Brian's eyes to a different reality, and Brian needs to embrace the haven's secrets. If neither of them succeeds, Bellanok will succumb to evil and the world will lose all trace of innocence.
A brazen assassination. Two nations on the brink of war. And, a weapon that changes everything… After an assassination divides the kingdom of Aldron and bolsters the evil Draknoir forces, Lucius travels with a group of Aldronian soldiers on a clandestine mission to retrieve the Gauntlet of Iniquity and turn the tide of war. But far from being an easy solution, Lucius finds that wielding this powerful weapon comes at a price, and may very well destroy him and his allies. Gauntlet of Iniquity is the second installment in the Azuleah Trilogy, an epic fantasy series filled with action, adventure, and intrigue. Fans of C.S. Lewis' Chronicles of Narnia and John Flanagan's Ranger's Apprentice will feel right at home.
Sorvashti is a captive. Jet is a soldier. Both harness the primal power of aether.
The war is over, but the Revoth want their land back. Kidnapping, ransom, and slavery fund their terrorism, but bombing Jet's hometown was the final straw.
Viper Unit is dispatched to take the Revoth down. But the special forces have no need for a mind-reading 'fairy'—unless Jet can prove himself as a sniper.
Sorvashti's clan demands she take one of the seven oaths, but her father's political status has already chosen for her—and made her a prime target for ransom.
When Jet and Sorvashti meet behind enemy lines, revenge intertwines with survival… and a spark between them neither can ignore.
Writing Update
Good news: Bellanok is available for Kindle and in PAPERBACK! Woot!
Good news: I started writing Soter, the 2nd book in the trilogy contracted by Elk Lake Publishing.
Bad news: Either myself or someone in my family was sick for pretty much the entire month. I think I only hit about 10K so far. Goal is to be done by end of January with first draft!
Kicking off a new book is always so much fun. It's like a whole story out there just ready to be explored and experienced. Eee!
Other News
So, the Bellanok blog tour was a lot of fun. I am so thankful for all the wonderful people who hosted me on their websites. You can find a recap of those posts below!
But first . . .
There were 2 paperback copies of Bellanok up for grabs as part of the blog tour. Thank you to all who entered!
The winners are . . .
Olivia and Robin Elizabeth Mason!
Congrats, ladies! I sent you emails. 🙂
Now, I hope the rest of you will check out some of the fun interviews, interesting character posts, and more from the blog tour. Don't forget to say hi!
KM Carroll blog – Interview with ME
Serena Chase – Interview with Roman (dragon)
Zachary Totah – Interview with ME
Heather Fitzgerald – Interview with Fauna, Fairy Queen
Bethany Kaczmarek – Interivew with ME
Lands Uncharted – Interview with ME
J.L. Mbewe – Spotlight on Bellanok
New Authors Fellowship – My Author Journey
SpeculativeFaith – Why a Pastor?
And you know Christmas is just around the corner. Know what makes a good present for the fantasy lover in your life? Yep, you guessed it! Don't forget to check out Bellanok–for you or for a friend.
What are you looking forward to most this Christmas season?
Authors, if you had a book release in November, feel free to leave the title, a 25-word blurb, and a buy link in the comments!