Where did the summer go? It has been crazy busy around here, and I feel like I've been getting nothing done. And the muggy heat has been beating down my energy levels, which is never any good.
At least I still have my books. And writing. And friends. Now I get to share some novel news with you!
New Releases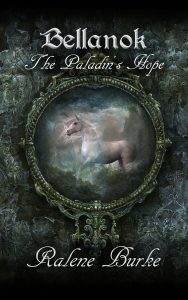 Bellanok: The Palandin's Hope
The final part of my novel serial is HERE! I'm so excited to wrap up this book and see where Brian and Fauna's adventures take them.
The demon horde is on its way, and Brian and Fauna have no way to protect Bellanok. They must pull the island together to rise up against the evil overtaking their numbers. But will it be too late? After all, Brian doesn't even know the extent of his paladin powers, and Fauna still can't talk to the Creator.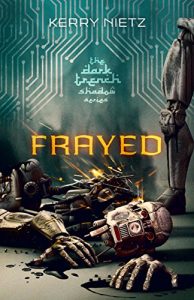 Frayed (Dark Trench Shadow Book 1) by Kerry Nietz
You know, the guy who wrote the Amish Vampires in Space book . . . Now he has a new series, Dark Trench Shadow. Here's the blurb for Book 1:
ThreadBare is a debugger. He's property, one of the Imam's vast pool of implanted servants. He lives in a smelly, greasy garage on the boundary of the battlefield known as Delusion. All he wants is to complete his tasks, exceed his rival BullHammer, and stay alive. Possibly get a promotion.
When an atypical chore brings Thread into contact with Sandfly and HardCandy, things get complicated. Day by day and task by task he struggles with the life he's always known. Ideas plague him, brutality vexes him, and women distract him.
Then there's the list of offline debuggers, those who've quietly disappeared. Through datamixes—dreamlike records of their lives—Thread tries to uncover the truth. Where did they go? What does it all mean? And what can one forgotten debugger do about it anyway?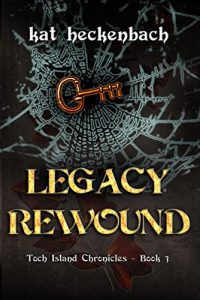 Legacy Rewound by Kat Hechenback
I read Finding Angel, the first book in the Toch Island Chronicles and really enjoyed it. I need to add Seeking Unseen (Book 2) and Legacy Rewound (Book 3) to my TBR list. Here's the blurb:
Melinda knew Kalek's music created powerful visions, but it wasn't supposed to actually send her into the past! It definitely wasn't supposed to bring someone back to the present with her. Especially not someone tied so tightly to Melinda's own past, someone to prove, once again, that her family ancestry was made up of psychopaths who should never have existed. Now it's her chance to change her lineage–and history–forever.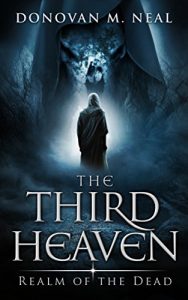 The Third Heaven: Realm of the Dead by Donovan Neal
I just met Donovan at Realm Makers this year. I haven't had a chance to read any of his books but they look interesting! Here's a taste of his blurb:
Lucifer holds captive the archangel Talus as a prisoner of war. Will Lucifer's powers of temptation and torture, turn his brother to his cause? Or will Talus remain faithful to the end?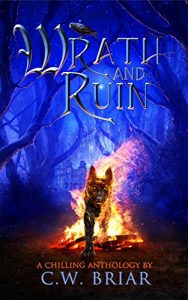 Wrath and Ruin: A Chilling Anthology by CW Briar
Another author I've known through Realm Makers. I love the cover here!
Some monsters are nightmarish beasts with fangs and grotesque bodies. Others come in the form of bad decisions we dread or regret. Both kinds haunt and stalk us while we are alone at night.
Wrath and Ruin is a collection of nine stories with a focus on fantasy and sci-fi threaded with quiet, traditional horror. Monsters, both literal and figurative, lurk in the shadows of this diverse anthology.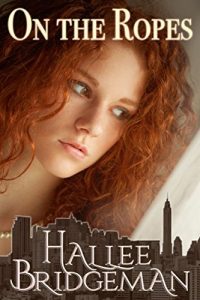 On the Ropes by Hallee Bridgeman
Okay, so here's a non-spec for those of you who enjoy romantic suspense. I like one every now and then, and Hallee's just a great storyteller. Here's the blurb for this novella:
Blow after blow, she hides her face and fights for her life.
Doctor Ruth Burnette has everything she has ever dreamed possible: the perfect job, a twin sister who is her best friend, and a fiancé who is retiring from professional boxing as the middleweight champion of the world.
Then came that fateful night when she witnessed a mafia execution. When her sister is murdered she knows she'll battle to the last round and never, ever throw in the towel. Now she's down for the count, in witness protection, anxious, alone except for the faithful company of her German Shepherd at her side.
As the time draws near to when she has to leave her safe little corner she stays on her toes. She has to testify against one of the darkest criminals in New York, she shores up the courage to face the accused from the witness stand. Unexpectedly, he's not the one who worries her. She wonders what coming face-to-face with his son, VICTOR KOVALEV…her former fiancé …will bring.
Will Ruth have a fighting chance against the Kovalev family, or will Victor keep her pinned ON THE ROPES?
Writing Update
Now that Bellanok is complete, what's up next on my plate?
Well, I'm going to compile Bellanok into one novel, and then make it available as an ebook and a paperback. I hope to release that sometime in October. In the meantime, I'm going to be running some contests and giveaways in anticipation of that release!
At Realm Makers, I got a request for my YA fantasy story. So I polished up the proposal and sent that, along with the full manuscript off to this publisher. In the meantime, I begin my massive overhaul of a supernatural suspense, now titled, Soul Seer. I'm pitching it this week at ACFW. Pray for me! Depending on feedback, I may consider it for another self-publishing project.
Other News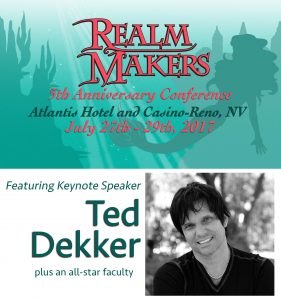 Realm Makers had their conference at the end of July, and it was fantastic. It just gets better and smoother every year! I heard lots of good feedback from attendees. Now that this year is over, though, we're looking forward to 2017. If you haven't seen the news all over yet, Realm Makers is going to be in Reno, NV, July 27-July 29.
If you're a published author in speculative fiction (or if you know someone who is), be looking for more information on our annual Realm Award and Genre Awards toward the end of the year.
Cartoon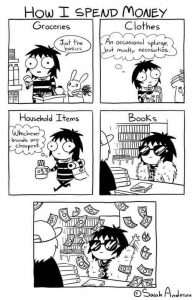 What was the last book you purchased? Have you read it yet?
Writers, did you have a novel release this month?
Please feel free to share in the comments!