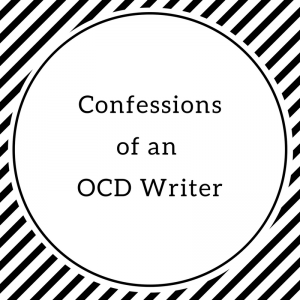 by Mike Duran
In the summer of 2010, I began experiencing some weird medical problems. I am not a hypochondriac and, on average, see the doctor about once or twice a year. That changed in 2010. I began experiencing severe dizzy spells. Debilitating, occasionally. Sometime after that, it was compounded by tingling and numbness in my hands and feet. Eventually, my entire body. The icing was a visit to Urgent Care one afternoon where I was promptly given a sedative and exhorted to pay attention to my health.
What followed were batteries of tests: bloodwork, MRI, brain scan, etc.  During the process, I've seen a neurologist, audiologist, and a dietitian. Along with my regular doctor.  After these tests had rolled in, accompanied by significant head-scratching on the part of the professionals, my doctor asked:
Mr. Duran, is there anything that has changed this year in your life? Your diet? Your work? Your living arrangements? Your schedule? Your routine? Anything that may have triggered this?
And then it hit me.
I said, Doc, I am a writer. I have been contracted for two books, one which I am currently attempting to finish. I work 40 hours a week outside my home. I wake up at 3-4 AM every morning and blog or write until I leave for work at 5:30 AM. When I get home at 5 PM, I check emails, mumble at my wife, and attempt to resume writing. You might also want to know that I am obsessive compulsive, an insomniac, a perfectionist, and I feel guilty when I relax.
He leaned back from his computer and squinted. Mr. Duran, stress does strange things to people.
Stress.
It's been a humbling admission for me. I've always fancied myself as the tough guy who could soldier through all kinds of adversity, pain, and difficulty. They didn't nickname me Bull Durham on our softball team for nothing. So who would've guessed that it was writing that would break me.
Little did I know when I answered the "call to write" that part of the plan would be to help me confront … myself. Like Dr. Jekyll, I was forced to confront a "dark side," a side of me that obsesses over doing things right, that nitpicks details, that lies awake at night futilely attempting to dot every "i," cross every 't," and tie up every loose end.
This admission—the admission that my obsessive/compulsive tendencies were killing me—was not that great for my writing. It forced me to slow down. It forced me to think about something other than stories and characters and plots. It made me manage something more important—my health. In the "age of indie," where authors are repeatedly instructed to crank out novels and expand their back catalog, slowing down is, sadly, viewed with suspicion. But that's exactly what I needed to do.
It's led to several admissions and lifestyle adjustments designed to help me stay out of Urgent Care. It's about juggling two careers without dying. It's about realizing I have a life outside of writing, and that my literary canon is will never exceed my being. It's about smelling the roses before I'm pushing up daisies.
It's led to several significant changes that have helped me cope with my kneejerk instinct to over-analyze:
I gave myself permission to not regularly blog
I gave myself permission to not answer email in a timely fashion
I gave myself permission to write something half-ass
I gave myself permission to lounge on the couch and watch TV instead of write
I gave myself permission to read whatever I want and not just the stuff in my genre
I gave myself permission to turn down some writing and promotional opportunities
I gave myself permission to embarrass myself and be brutally honest whenever I need to (like I have here)
Yes, writing this "confession" has taken time away from writing my novel or blogging. Yes, some people may read this and think less of me and my professional advice. Which is fine.
Take that, Mr. Hyde!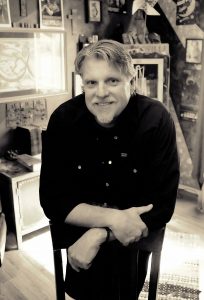 Author Bio:
MIKE DURAN is a novelist, blogger, and speaker, whose short stories, essays, and commentary have appeared in Relief Journal, Relevant Online, Novel Rocket, Rue Morgue, Zombies magazine, and other print and digital outlets.
He is the author of THE GHOST BOX (Blue Crescent Press, 2014), the first in an urban fantasy series, the supernatural thriller THE RESURRECTION (Realms, 2011), an e-book fantasy novella entitled WINTERLAND, THE TELLING (Realms May 2012), and a short story anthology SUBTERRANEA (Blue Crescent Press, 2013).
Mike is an ordained minister and lives with his wife and four grown children, grandchildren, and assorted beasties, in Southern California. You can learn more about Mike Duran, his writing projects, favorite music, cultural commentary, and arcane interests, at www.mikeduran.com.