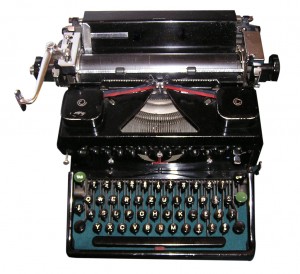 I wrote a novel.
It's not what I expected to write; yet when I sat down to write, the words just flowed onto the page.
I had lots of ideas … Amish Romance, Contemporary Romance, Sci-Fi, and plans for several non-fiction devotionals. But when I sat down–and began my Amish romance–almost immediately it changed into an Amish Suspense novel. Definitely suspenseful … and I love writing it. Some of the other ideas I had are in the works now, some are still in the planning stage, but the Amish suspense is the one I love to write.
But today I want to talk about my non-fiction book. When several readers asked me to write about my experiences when I competed in the NaNoWriMo event, I felt it was important enough to complete. National Novel Writing Month, affectionately known to its' users as NaNoWriMo, isn't looked upon favorably by many writers/authors. I'm not sure why … they don't claim to teach you how to write, or how to get published, or how to do anything except to teach yourself how to develop a habit of writing.
That's it. If you've always wanted to pen the great American novel, or be the next J.K. Rowling, do whatever it takes to write your novel. And that's my message to you today. Don't let anyone–or anything–stop you. And if you need a little nudge, or something to help you create a good habit of writing, NaNoWriMo can help with that.
If you don't need help with making time to write, then I encourage you to sign up for a creative writing class at your local community college, or find a workshop that specializes in creating the perfect query letter or one-sheet–or join the American Christian Fiction Writers (ACFW) organization and take their online classes.
There are also lots of books on how to make your writing better … and how to find an agent, or editor, or even a publisher. But the main thing is to get that novel written. And you can do it–I know you can do it–if you really want to. It doesn't matter if you work full-time, or if you're a full-time stay-at-home mom, or if you've just retired and need something to fill the empty hours.
One of my favorite Bible verses, that has encouraged me many times is "Ask, and it shall be give you; seek, and ye shall find; knock, and it shall be opened unto you." ~Matthew 7:7
These words are not just words of encouragement … these words have been proven time and again. God promises whatsoever we desire, we only need ask for it to receive it. Now hold on, I'm not talking about earthly fame or fortune; I'm talking about having a desire to write–to reach out to others–words that God has given you to share.
Because honestly, if it isn't in God's will for me–I DON'T WANT IT! I make enough mistakes on my own. When I pray, I ask God to direct my path, to guide me in my words, to reach out to others with good news for others. I believe God has given me a love and a desire to write. All I need to do is write and ask God to make a way for those who need to read it – to find it.
Yes, I am coming to the place where I need my writing to support my family, but God has a much better plan than I could have – to help me reach this goal.
Write. Trust God to do the rest. It's that simple.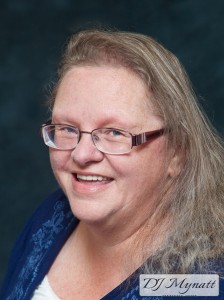 Author Bio:
DJ Mynatt is a newly-published author, who works full-time for the State of Tennessee, as well as beginning a new career as an author, editor, and speaker. She is a member of the American Christian Fiction Writers (ACFW) organization, The Christian PEN (TCP) and the Non-Fiction Authors Association (NFAA).
DJ lives with her daughter and grandchildren in the beautiful hills of Tennessee When she leaves her "day job", DJ's time is spent focusing on her writing, editing, blogging, reviewing books (especially for authors featured on her BookShelf blog) and attending workshops and writers conferences.
In her first published book, DJ shares her experiences while participating in the NaNoWriMo challenge in November, and she encourages others to sign up for this amazing adventure!
"If you've always wanted to write, but haven't been able to get started, NaNoWriMo is a great idea for you. It's not meant to teach you how to write, but to give you the opportunity to create a habit of writing. It might just be the push you need to begin your writing career!"