I know you've been waiting for it, folks. And here it is . . .
Bellanok: An Urgent Quest
(Part 2 in Bellanok serial)
Brian has finally arrived on the island of Bellanok. But everything is not as Fauna, the fairy queen, had described it. As he explores his new surroundings, danger lurks around every bend in the mountains, every tree in the forest, and even in Brian's own mind. 
Something is calling to Brian from the vast wilderness, and it won't let him rest.
Yeah? Who's ready to read it? Only a couple more weeks. The plan is to release the story either on Black Friday or Cyber Monday. Decisions, decisions . . .
Now for the cover!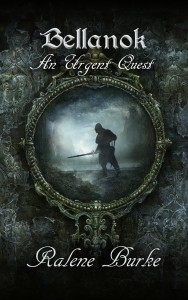 Again, thank you, J.L. Mbewe of Master Design Solutions. I love the cover designs she's done for Bellanok.
What do you think? Are you ready for the next part?
If you haven't read Bellanok: The Reluctant Savior, it's only 99 cents on Amazon, or free for Kindle Unlimited. Catch up while you can!