My friends and family, it's finally here! The culmination of a couple years of work. My first complete baby–uh–book. Bellanok: The Reluctant Savior is now available as a WHOLE story.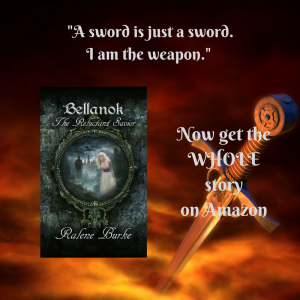 The Kindle version of Bellanok is $2.99 right now, but the price WILL GO UP in a week or 2. So, be sure to grab your copy now. Like right now. See this link? Or this one?
For now, Bellanok is only on Kindle. In 2 weeks, though, there will be . . . a paperback! I know, I know. Exciting stuff! There will be a physical book for me to hold, and smell, and give to others. It's true! If you're holding off for the paperback, sign up for my newsletter so you don't miss the news.
Thank you all for celebrating with me! And, hey, if you feel like partying a little more, join me and the rest of the Ladies of Spec for the Fall into a Speculative Adventure Facebook Party.
Who's ready to party?