Wow! What a whirlwind ACFW conference this year! I really felt like it was here and gone and left me in a cloud of dust. As that dust clears, though, I think this may have been the most inspirational ACFW conference I've been to.
For those who may not know, ACFW stands for American Christian Fiction Writers, and they have an annual conference where hundreds of Christian writers from all genres gather together to learn, worship, and fellowship on a long weekend.
Highlights for me this year:
Meeting my roommates and spending time with them. (I didn't know them beforehand, not even much from Facebook.)
Sharing with my agent and my hubby that one of the publishing houses requested a proposal for my fantasy trilogy. (Squeeeeeee!)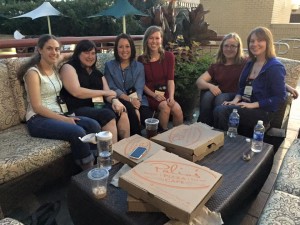 Hanging out with my fellow spekkies from Realm Makers AND finding that there were several speculative fiction writers there who had not hear of Realm Makers and therefore getting to tell them about it! (Yes, that was a bad sentence.)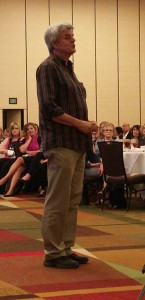 Listening to the keynote speaker, Bill Myers, who is such a source of inspiration, laughter, and wisdom. I truly got the most out of his sessions than any other part of the conference this year.
Next year, the conference is in Nashville, much closer to my home. I'm so excited for that one!
Speaking of next year . . .
And about a completely different conference.
We now know the date and place for Realm Makers 2016!
And on that note, I'll leave you with one last thought that I gleaned from Bill Myers.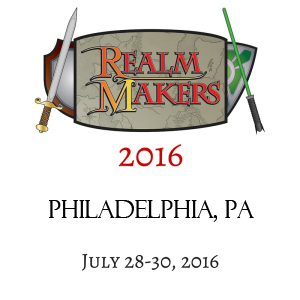 "The key to my success is that I'm a crybaby. I'm a coward. And I'm a moron. But I always say YES to God."
This quote is going up on my wall tomorrow and will be my inspiration for the rest of the year. Amen!