Are You A "Newbie" Struggling to Finish Your First Manuscript? Has the bite of the perfectionist bug slowed you down? Are you tempted to quit?
I consider myself a "newbie" author of Christian fiction. My journey began a little over three years ago when I attended my first writing event – the Blue Ridge Christian Writer's Conference near Asheville, North Carolina. I wrote my first 1000 words of fiction for a practicum workshop I attended, but I was so afraid of failure, I waited too long and missed the deadline for submitting the assignment. That turned out to be a huge blessing because I wrote the entire first page in one paragraph. When I saw my classmates' work projected on the screen (with many paragraphs on a page), I was thankful mine would not "see the light of day," at least not yet. The conference was a great blessing, and I returned home motivated to continue writing the story of my heart. Almost three years later I rejoiced as I wrote "The End" for my novel of 395 pages (113,000 words).
Why did it take three years to complete the draft of my first novel?
Perfectionism brought my writing to a halt
Unavoidable life events interfered, such as, a full-time teaching job
The huge learning curve for writing fiction
Not knowing how to mount the brick wall blocking my path at critical junctures
How did I overcome and reach "The End"?
Although there are many sources available for new writers today, and I've taken advantage of many of them, I've listed those that were most effective in ushering me forward as a new writer.
Seeking the Lord's guidance throughout the writing process and following the promptings of the Holy Spirit
Joining American Christian Fiction Writers (ACFW) http://www.acfw.com
Taking online classes:
Margie Lawson Writer's Academy – I took five classes (each class was one month long).  http://www.margielawson.com/lawson-writers-academy-courses

Writer University – I took three classes taught by Laurie Schnebly Campbell (class length varied from 10 days to one month). https://writeruniv.wordpress.com/classes
Paying for a 20-page critique by a published author.
Participating in writing contests and receiving comments/critiques:
My Book Therapy's The Frasier Contest (first 1500 words and a 500-word synopsis)

ACFW's First Impressions Contest (first 5 pages and a 200-word blurb)

ACFW's Genesis Contest (first 15 pages, a one-page synopsis, and the first draft of manuscript must be complete)

Oregon Christian Writer's Cascade Contest (first 15 pages and a one-page synopsis)

SC Writers ACFW First Five Pages Contest (first 5 pages)
Regularly attending at local writer group meetings
Reading and studying books on the craft of writing – many excellent books are available, but these encouraged me as a new writer and motivated me to press on:
James Scott Bell – 1) Plot & Structure, 2) Revision & Self-Editing, 3) Conflict & Suspense, 4) How to Write Dazzling Dialogue 

Susie Mae Warren – How to Write a Brilliant Novel 

Jill Elizabeth Nelson – Rivet Your Readers with Deep Point of View
What resources helped you reach "The End" of your first manuscript?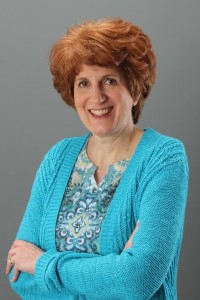 Author Bio:
Cindy Stewart is a high school teacher, church pianist, and historical fiction author. She was the historical category winner for ACFW's 2014 First Impressions writing contest, a 2014 Bronze Medalist in My Book Therapy's Frasier contest, and tied for second place in the 2015 South Carolina ACFW First Five Pages contest. Believing that history often repeats itself, Cindy is passionate about discovering and sharing fascinating stories through writing historical inspirational fiction. She resides in North Georgia with her husband and college sweetheart of thirty-four years and has one married daughter and three adorable grandchildren. Her first novel, Abounding Hope, is set in Eastern Europe at the start of World War II.