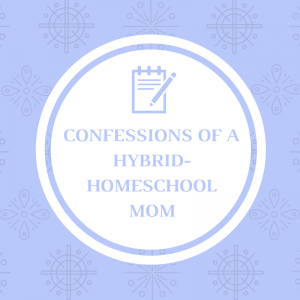 by Lisa Godfrees
I have two daughters, both of whom have been in public school until recently. Without going into the long story behind why, let me say that public school works very well for most students. In fact, my 7th grader excels in school and when given the option to be homeschooled, she decided to stay with her friends.
But some kids need a little more one-on-one time, or a different approach to learning, than a public school can accommodate. Such is the case with my 5th grader. While she misses recess, she is overall relieved not to be in the classroom, much preferring to be taught by Miss Mummy Pants (her teacher name for me—I have absolutely no idea why).
While I cannot claim to be an expert at homeschooling after less than a semester, I can offer some unique insights even in my short time. Feel free to add to it in the comments below.
Homeschool parents: Public school is not evil.
Some parents who have exclusively homeschooled have the biased view that sending a child to public school is inexplicably evil. And to listen to some of the people who speak at homeschool conferences, it's no wonder parents hold that view. Homeschool associations that have fought for parental rights and seen the bad side of the system tend to have a jaded view of public education and its administrators.
Thankfully, I live in Texas which is still a conservative part of the Bible belt. In my experience, public school teachers and administrators do their best to offer safe and quality education away from the hot topics of gender and sex education. Many of the teachers/administrators my daughters have had are Christian. And thank God for that! Can you imagine what our school system would look like if no one involved in it were Christian?
Homeschool kids are not necessarily better educated.
I have several friends who homeschool their children. Depending on the child and the parent, their kids may be ahead or behind public school grade levels. What some of these kids learn is truly amazing, and what others don't learn is concerning.
A child's performance depends on what they are taught. If their parents don't select a well-rounded curriculum, if they don't take schooling seriously, if they don't push, if they don't monitor what their students are learning and retaining, then we can end up with high school students that can't link countries to continents. They might place China in North America, or the Philippines in Greenland. (I'm not joking. I've graded tests.) Or students that don't complete homework, or don't come prepared for class, or whine when asked to do a more coursework than they are used to… more than can be completed the night before the class.
After teaching high school students at a co-op this fall, I've seen that some kids are directionless. Graduating seniors who don't know what they are going to do next year. College, work, neither? Homeschool children need vision casting for their futures too. It might not be college, but it should be something. We all need a goal to shoot for.
To public school parents: Homeschool kids are socialized just fine.
If you've been around homeschoolers, you'll realize what a laughable misconception it is that children who are homeschooled aren't well socialized. You probably work or know people who have been homeschooled and don't even know it. Don't mistake children with special needs or learning disabilities (at home or in public school) with poor socialization.
Socialization can be a concern. Since it's just me and my daughter at home, I try to make sure to encourage activities and play dates with other kids, but many homeschool families have a lot of kids, so this is more the exception than a rule.
To public school parents: History makes a lot more sense when the Bible is taken into consideration.
As a product of a public-school education, this one came as a surprise to me. I'm not sure why it should—I mean, I went to seminary. It's not like I've not learned the history. But the thing is, when you start looking at world history from a biblical perspective and consider everything together, it Just. Makes. Sense. In a way that separating church and state from one another is fundamentally flawed. It's enough to make me wonder what great disservice we're doing to our kids. How are they going to understand God's ultimate plan if they don't learn a comprehensive view of history and the Bible? We can't expect them to learn it at church/Sunday school once a week. The Bible illiteracy of our culture probably has a lot to do with the Bible being taken out of the school room. It's a historical document, folks!
Moms on both sides of the equation feel guilt.
My public-school daughter is out in the world, interacting with peers, learning about due dates, tests, competition, and expectations. She has extracurricular activities that my homeschool-child doesn't have, but she's missing out on the comprehensive Christian worldview my youngest is learning. She's spending time doing some ridiculous school bureaucratic things, because – hey, that's public school, right? There's a reason we make fun of it.
But I worry for my homeschool daughter, too. Am I teaching her my bad habits? Is she missing out on real-world experiences that she needs to turn into a well-rounded adult? Am I sheltering her too much? Am I ruining my kid?
Whatever the case, we can only live in the moment and make the best decisions we can at the time. And pray, pray, pray – for one another, for our kids, and for our country.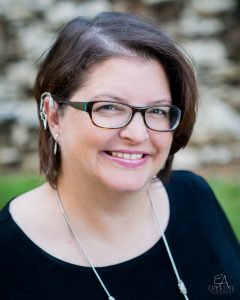 Author Bio:
LISA GODFREES worked over a decade in a crime lab. Tired of technical writing, she hung up her lab coat to pen speculative fiction. Her short stories have appeared in anthologies and online. Mind Writer (Elk Lake Publishing) co-authored with Mike Lynch, is her first novel. Lisa is a member of ACFW, SCBWI, the Houston Writers Guild, and serves as the Production Manager for Splickety Prime. She currently resides in Houston with one dog, two cats, two girls, and a husband.
Website: www.lisagodfrees.com
Social Media Links:
www.facebook.com/LisaGodfrees
www.twitter.com/LisaGodfrees
https://plus.google.com/u/0/+LisaGodfrees
www.instagram.com/fictionmom