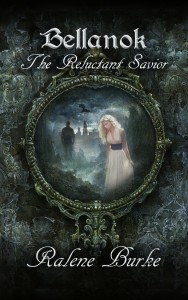 Today is the day, my friends!
The day all my dreams (since I was a little girl) come true. There is a book out there with MY name on it. Bellanok: The Reluctant Savior is on Amazon!
Thank You
And there are some many people out there to thank. First, and most important, praise be to the my Lord and Savior, Jesus Christ, without whom none of this would even be possible.
Next to my family who has always been so supportive. I can't count the number of times my husband herded the kids so I could squeeze in some writing time. Or the number of times my mom had to listen to me whine/cry/complain over the phone. No matter what, though, they never let me think I couldn't do it.
God has blessed me with the most amazing community of writer friends. I've had some encouraging and discerning critique partners over the years. Most recently, I've had 3 women who have gone above and beyond for me and with me, and they deserve some recognition. Please give your virtual applause to Morgan L. Busse (my current critique partner), J.L. Mbewe (cover designer for Bellanok), and Rebecca P. Minor (Director for Realm Makers and a great friend). Thank you, ladies, for all you have done.
More on Bellanok: The Reluctant Savior
A friend of mine asked me to describe my book in one sentence, using the hashtag #ReadThisBookBecause, and here was my response:
#ReadThisBookBecause it's not everyday a unicorn becomes a nightmare.
That's just a teeny insight into the world of Bellanok. If that's not enough to convince you to read it, visit the Amazon page to find out more! I also made a home for the book on my website.
Look for Part 2, Bellanok: The Quest for the Sword, coming around Thanksgiving.
Facebook Party
Don't forget! If you'd like to learn more about me or Bellanok, I'll be a special guest at J.L. Mbewe's Facebook party TOMORROW NIGHT! There's going to be all kinds of prizes, discussions, and other fun stuff.

More Books!
After you purchase my book (you know you want to!), don't forget to check out these two books, also out today:
A Time to Speak by Nadine Brandes
AND
Embers by Ronie Kendig
Happy reading this weekend!