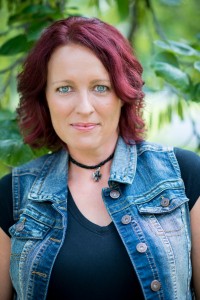 This is Amy. Amy likes to write. Amy wrote a book. You should buy the book.
Okay, okay, I suppose I can give you a little more. First of all, I will not be providing a complete review today. I meant to read Amy's book this week, but as many of you know, I have been practically bedridden since last week. Reading only made me feel worse.
But I am SO excited to read this supernatural fantasy romance. Why?
Kick-butt female
Demons getting their butts kicked
Drool-worthy romantic interest
Secrets, twists
Amy rocks
NYT Best-selling Author Tosca Lee sums it up well: "An action-packed tale of classic good versus evil from the depths of human despair and heights of God's grace. Filled with romance, betrayal, love, loss and ultimate triumph."
So, I'm a few chapters into the book, and I love it so far! It really did frustrate me when the migraine would take over and my husband made me go to bed. *sigh*
Back Cover Blurb: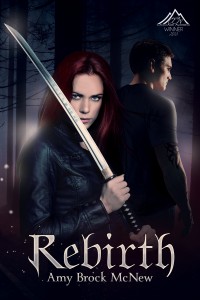 Liz Brantley has a gift she wants to return. Able to see and fight demonic forces, she has spent her life alone, battling the minions of hell bent on her destruction, running from the God who gave her this curse. Drawn to her abilities, the demon Markus unleashes havoc on her hometown and pulls Liz further into the throes of battle.
She's desperate for a normal life. When she meets a mysterious man who seems unaware of the mystical realm that haunts her, the life she's always wanted moves within reach. But her slice of normal slips from her grasp when an old flame, Ryland Vaughn, reappears with secrets of his own. Secrets that will alter her destiny.
Torn between two worlds, Liz is caught in an ancient war between good and evil. And she isn't sure which side to choose. Bio: Amy Brock McNew doesn't just
Are you ready to run out and purchase it? Well, it doesn't come out until May 24, BUT you can PRE-ORDER.
Want to know a little more about Amy?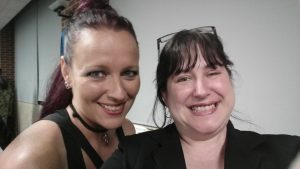 Well here is Amy and I at the costume awards banquet at Realm Makers last year.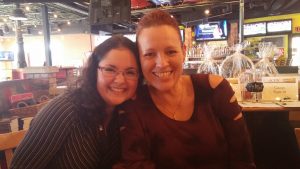 Here is Amy with her publisher at a more local writers event.
Oh, and here is Amy's bio:
Amy Brock McNew doesn't just write speculative fiction, she lives and breathes it. Exploring the strange, the supernatural, and the wonderfully weird, Amy pours her guts onto the pages she writes, honestly and brutally revealing herself in the process. Nothing is off-limits. Her favorite question is "what if?" and she believes fiction can be truer than our sheltered and controlled realities. Visit AmyBrockMcNew.com to learn more about this intriguing author.
Social Media Links:
Here's a little more about Amy (I had to pry it out of her!):
~I have a drawer full of those plastic silverware/napkin packets in my kitchen. (Why?)
~I love the beach and like to wade in the water, but I don't really like swimming in the ocean because I have an irrational fear of sharks. Because I snuck and watched Jaws when I was way too little. (I'm not a fan of the ocean period!)
~Sometimes, I wish I'd been born like 200 years ago. I think I'd make a good Annie Oakley type!
~I had a huge crush on Jonathan Frakes (Will Ryker) in high school!
~I can't whistle to save my life! (Could you whistle to save MY life?)
You're ready to get ahold of this book now, aren't you? Here are the purchase links:
Amazon: http://amzn.to/1Sm5pNZ
Barnes & Noble: http://bit.ly/1So45GY
iBooks: http://apple.co/1So4l8S
Kobo: http://bit.ly/213uz67
Do you have any questions for Amy?
Amy has 2 unique interviews scheduled for tomorrow at H.A. Titus and Lands Uncharted.
Oh, and don't forget about the Facebook Launch Party–good company, good fun, good prizes!