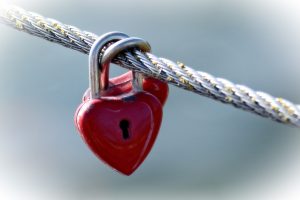 I am an artist, but I've only recently accepted it. Growing up in an uber-practical Midwestern family, as a rule, artistry was something to be respected and grateful for, but it wasn't highly valuable as a skill. So instead I focused on achieving practical things. Being organized. Being reliable and responsible. Changing tires, balancing check books, making lists. Life skills and algebra (*shudder*).
But I was only ever truly happy running around outside in the fresh green grass of the back pasture at our family farm. Sticks became energy weapons. Towering sunflowers became leering villains who needed a beating. I climbed apricot trees and pretended I could glimpse my imaginary world through the blossoms. I blasted soundtracks in my bedroom and paced in circles, letting the vigorous strains of Anastasia and The Phantom Menace choreograph action sequences that could keep Weta busy for decades. But I didn't really write it down, and I certainly didn't take it seriously. I was just playing, and the real world mattered more.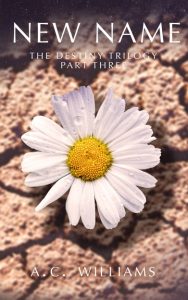 Fast forward 20+ years. I tell stories for a living now. The first novel I ever wrote hit the shelves in March of this year, and in December of this year, the third book in my Destiny Trilogy will be available too. You can pre-order it right now, actually (http://crosshairpress.com/books/destiny-trilogy-3/).
Conquering the fear of sharing my words with the world began with understanding that God gave me a gift. Not everyone can write, and I had a choice to use my writing for myself or for God. My choice? God gave me this gift of words, so why wouldn't I want to give it back to Him? And that's where my real confession begins.
I am an artist, but I'm a practical one. I'm convinced that my practical upbringing helped me get to where I am now. I'm an artist who can run a business, who can understand accounting, finance, taxes, and insurance. I'm an artist who can pinch pennies, make deadlines, plan ahead, and manage people. I'm an artist who has finished 40 novels, averaging 55,000 words each. I'm an artist who lives and dies by the clock and the calendar.
That's great, right? Because everybody can count on me. Everybody can look to me for answers. Everybody can come to me, and I'll solve their problems. So it is great for an artist to be practical, especially if you have a caretaker streak in your personality. But if you're an artist, you can't always be practical.
I thought I could be practical all the time and still harness the heart of an artist whenever I felt like it, but I've learned it really doesn't work that way. If you don't have an artist's heart, you may not understand. A practical heart can be refreshed and renewed with productivity and accomplishment and a good night's sleep. An artist's heart needs more than that. An artist needs to create. Without boundaries. Without rules. Without judgment or criticism. Artists need freedom to dream as big as they can imagine, whether it's possible or not.
What the practical would call a waste of time is the artist's lifeblood.
I've straddled the line too long, too afraid to accept my own artistic heart. I think I feared some Kafka-esque metamorphosis that would change me from a reliable person to a flake who couldn't be trusted. And I can't think of any greater horror than disappointing people who love me. At the same time, an artist confined to practicality is like growing a flower in water. It'll grow, but it needs more if it's going to thrive.
I am an artist, and avoiding that fact isn't helping me. God wove my soul together. God made my brain this way. He knew exactly how weird I was going to turn out, and He still said it was good. So maybe I should too.
If God gave me this heart, if He gave me this gift, why am I afraid to embrace it? God doesn't work through fear. He never has. Doesn't mean we shouldn't fear Him. I mean, heck, think about who He is. I fear Him, believe me. But I know He loves me. I know He's good. And I know His plans for me are better than I can imagine.
I can be a practical artist. So can you. They aren't mutually exclusive. Actually, both practical folks and artistic folks could benefit in learning from each other. One isn't better than the other. One isn't wrong and the other's right. Usually, they're both wrong, and the truth is somewhere in the middle.
I've been hiding from my own heart for years, and I'm done with it. This crazy, quirky, random heart God gave me belongs to Him anyway, so I shouldn't be afraid of it. As long as it's focused on Him, I've got nothing to worry about.
So blow up the box. Set fire to the rule book. Wipe the slate clean. God made me an artist, and I've got a job to do.
Are you hiding from who God made you to truly be? Or just scared to be that person?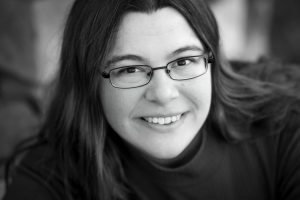 Author Bio:
Amy Williams is a novelist, freelance writer, founding member of Crosshair Press LLC, and professional nerd. You can find most of her work under the name A.C. Williams, but she also writes young adult fantasy (The Legend of the Lightkeepers) under the pen name Kimberly McNeil. Amy is single and lives in her family's 100-year-old farmhouse on five acres in the middle of the Kansas prairie. She loves cats and drinks far too much coffee. Follow her random adventures on Facebook (AmytheStoryteller), Twitter (@acwilliams05), Instagram (@acwilliams05), and online at amycwilliams.com.