BELLANOK: 

The Reluctant Savior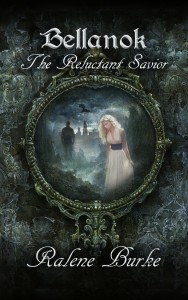 A haven for myths and legends . . .
until evil discovers a way in.
With evil darkening the mountains to the north, the fairy queen, Fauna, must journey from the island realm of Bellanok to the modern world to find the man the Creator appointed to save their kingdom. A man she has been dreaming of her whole life.
Brian is a down-on-his-luck pastor on the verge of giving up on God. He's tired and frustrated–a failure. No sooner does he make a decision that jeopardizes his career than an unusual blonde woman shows up and tries to convince him he is some kind of savior.
Fauna must open Brian's eyes to a different reality, and Brian needs to embrace the haven's secrets. If neither of them succeeds, Bellanok will succumb to evil and the world will lose all trace of innocence.


"Bellanok was so much more than a story I read for pleasure. I was strongly touched by many parts and believe one of them was instrumental in opening my eyes to being at peace with some of the things in my life. It took me a day or two to process one particular conversation between Fauna and Brian and believe it will be something that stays with me for a long time." -Laura Pol, Amazon Review
"The struggle sucks you into the story, a page turner!" -Amazon Customer
"I loved Bellanok. The concept that a failing pastor could be the savior of another world was interesting. A paradise world that was being overrun by demons … I'm hoping for a sequel!" -Deb Haggerty, owner of Elk Lake Publishing Inc. (and my traditional publisher!)
BOOK TRAILER
If you're like me and you enjoy visuals for inspiration, check out the
Be the first to know about future releases by signing up for my newsletter! You'll get my monthly newsletter (plus occasional announcement emails), which focus on encouragement, speculative fiction, and all things that #SHINEBeyond!
[mc4wp_form]