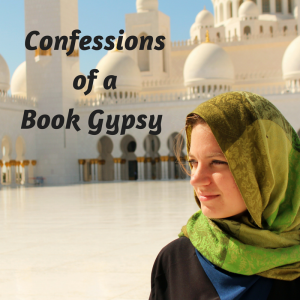 There's something gloriously fascinating about touching down in a new place, tripping along the cobblestones of an unfamiliar street, and eyeing buttery croissants in the display case of a cute café. And always—no matter where you go—there's a wrinkled old woman gossiping on the corner. How do I know?
Because I'm a book gypsy, of course.
I've visited over 30 countries (some multiple times) in the last 10 years. I lived in northern England for two and a half years, while traveling to nearly every continent in my communications role with a global non-profit. I've interviewed an ex-Buddhist monk in Myanmar, ridden a camel on the sands of Arabia and photographed a wrinkled babushka (grandmother) in Siberia. My first published novel was co-authored completely via Skype and Google Docs, and I've edited more manuscripts at several thousand feet, on the floors of random airports, or in foreign countries, than I have at home.
My friends call me their gypsy, and I've enough of a Boho streak to concede their point. I'm also a bit of a collector in my travels. Of souvenir bits and bobs and smatterings of dialect, sure, but also of sights and smells and memories of places and people most will never see or know exist.
Istanbul? Colorful carpets and warm, fragrant bread. Northern England? Misty mornings and stone fences, a thick brogue and steaming steak and ale pie. United Arab Emirates? The call to prayer ringing out over the sunrise, crushed mint lemonade, and white robes flapping in a hot breeze. Bangkok? The sharp fragrance of incense and the insistent clanging of tuktuks. Africa? Pink, hazy sunsets and a baby rhino snuffling at a water hole, rough curls under my fingers and the most epic senior citizen dance moves you've ever seen.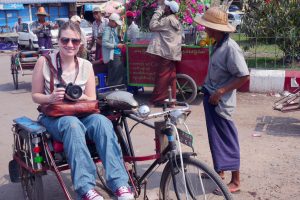 One of my greatest joys as I travel is to soak up the lives of very different people in very different places, to walk a mile in their recycled-tire shoes and experience their normal. Sometimes I capture a snapshot in a photograph or well-turned phrase, or sometimes I simply exchange a smile and make a memory.
My gypsy ways have given me abundant opportunities to observe a variety of people, places, and cultures and to employ the most important rule of traveling—first, always, seek to understand. Observe. Listen. Taste. Experience. Then, bit by bit, understanding will come.
I've found this experiential way of learning to be very helpful as I develop my fictional cultures and characters, layer by layer. I ask myself, as I do when visiting any new place, "What do they believe?" "What is valued in their culture?" "Who has power and influence?" "Is the individual—or the community—most important?" "What roles do people play in society? Family? Religion?"
Often, other people's "strange" behavior (or even bizarre road construction!) makes perfect sense when viewed from their belief and value system, which may be completely opposite to mine. Once these "building blocks" are in place, I can then create the outer layers of fictional cultures and characters through sensory details, mannerisms, dialect, and more.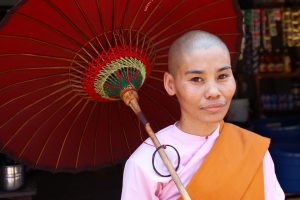 That's where characters really come to life. That's when readers can take a walk through your streets, sit down and gossip with your old women, feel the desert wind sandblast their cheeks, and smell the spices stacked in pyramids at the markets.
If you'll forgive me my worn, battered soap box (it's seen a few miles), one of my greatest frustrations and disappointments when both reading and editing books is stories that lack realistic cultural depth, and characters that exist outside of their cultures.
Technology that doesn't correlate, people behaving in ways that are inconsistent with cultural roles without repercussions, character housing and dress that is completely at odds with their culture, religion, or environment. The list is lengthy and egregious, but I'm sure you can think of your own examples, so I won't belabor the point.
People say to write what you know, and for very good reason. How would I know that a Qatari souk (indoor/outdoor market) smells like saffron and sounds like a mildly-chaotic petting zoo if I hadn't walked those crowded corridors?
Authors know their worlds better than anyone. Their fantastical cultures, people and places are their second home. But I've found they often don't know their fictional home cultures as well as they might think. And that's truly a shame, because truly rich and wondrous worlds can exist in the minds of writers—and their readers—if only they first would seek to understand.
That's what I love about being a book gypsy, after all. There are always brave new worlds to discover, strange people to meet, fascinating cultures to experience, and a comfy armchair and a warm cup of tea to come home to after a long journey.
But, I must be off. Book gypsies don't stick around long, you know. After all, the road goes ever on and on, and I must follow, if I can.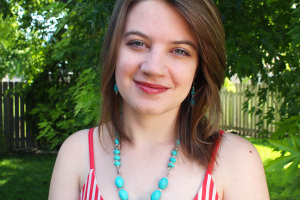 About the Author
Website: www.storyforhisglory.com
Instagram: Create.Explore.Illuminate
Facebook: Create. Explore.Illuminate
Pinterest: @CPKarisWaters
Twitter: @CPKarisWaters