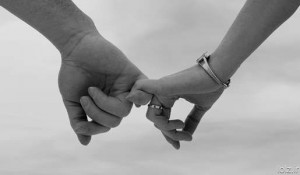 'And the LORD GOD said, "It is not good than man should be alone; I will make a helpmeet for him."' Genesis 2:18 KJV
Love! Romance! Commitment!
And that's just Genesis, folks!
A lot of folks don't know this but I almost gave up writing Christian romance years ago. It was after a published author I admired told me to stop writing 'fluff' and work on something that would bring honor to the Lord. The pain I felt at those words! I knew God had called me to write romance but I couldn't help wondering if this author had a point. Were the books I was writing 'fluff' in God's eyes?
I looked no further than Genesis for the answer, and can now make a daring statement.
Our God is a romantic.
Let's look at the facts. In the first two chapters of Genesis, the Lord worked a masterpiece. Light and darkness. Earth and sky. The seasons. Fully matured plants and fruits to sustain all the animals. And of course, man.
You'd think that would be enough, wouldn't you?
But even in all that splendor, God saw a problem. Man was alone. Some folks might asked why God didn't make Adam and Eve at the same time. After all, He knew man wouldn't like being alone. Maybe God exposed man to solitude for a reason.
Think about that first meeting. After having all the creatures of the earth brought before him, Adam must have felt an emptiness. Where would he find the one creature who would ease his loneliness, the one person he could share the paradise God had created.
In that moment, the Lord stared into the soul of man and knew that his heart was ready. With just a thought, He put Adam to sleep. When he awakes, he's not alone.
"Adam, I have brought one more creature for you to name."
Do you think Adam's heart fluttered in his throat the first time he saw the slope of Eve's face? Was he breathless as he compared the woman's soft curves to his hard angles. Or did he simply stare into her eyes and recognize her for what she truly was?
The missing part of himself.
Ah, romance!
It's hard to have a Christian marriage in today's society. The world had made the sacred union between a man and a woman into something cheap and sordid. Cheap sex. Empty relationships. Changing partners.
How sad!
As an author of Christian romance, it's my ministry to portray love and marriage through the filter of God's Word. To give young women the honest truth behind a loving marriage, a union that includes God at it's center. A life full of love and commitment.
I can't help it. I'm a romantic.
Just like my Heavenly Father.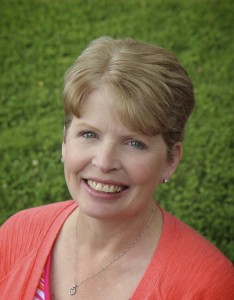 About the Author:
 Patty Smith Hall is an award-winning, multi-published author with Love Inspired Historical and Heartsong/Harlequin.  She currently serves as president of the ACFW-Atlanta chapter and calls North Georgia her home which she shares with her husband of 30+ years, Danny; two gorgeous daughters and a future son-in-love. Visit her website at www.pattysmithhall.com.
New Hope Sweethearts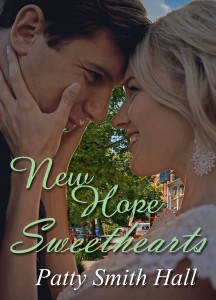 She's ready to take back her life . . .or what's left of it.
 After ten years of caring for her invalid grandfather, Kallie Huffman is ready to claim her life as her own. Taking a job in the laboratory of New Hope Community Hospital seems like a logic choice while she waits for her nursing license to be reinstated. That is until she meets Lab Director Jefferson Muster. Kind and intelligent, the handsome doctor is everything Kallie has ever wanted in a man. But what about having a life of her own?
He's never needed anyone's help. . .until now.
 Patients are dying at New Hope Community Hospital, and Jeff needs help to discover the culprit before another family loses a loved one. When help comes in the person of Kallie Huffman, the walls Jeff has constructed around his heart after a family tragedy start to crumble. But Kallie craves a life on her own terms. Can two people shaped by heartache trust in a love to last a lifetime?