Good morning! Thank goodness it's Friday, am I right? Tomorrow begins my favorite quarter of the year. I LOVE fall, and Thanksgiving, and Christmas . . . My excitement level goes up tenfold this time of year. So expect to see a jump in the number of exclamation points I use! Hey, y'all already knew I am a little weird.
September saw several new book releases, goals met, and revelations had. So let's dive right in!
NEW RELEASES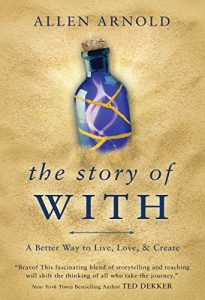 THE STORY OF WITH by Allen Arnold
When I went to ACFW in August, I took this amazing class that helped to jumpstart some important revelations which are leading to some serious changes in my life and in the way I do life with God. That workshop was based on Allen's new book, The Story of WITH (which is a combination of nonfiction and fiction, an interesting approach). Here's part of the blurb:
– From the Foreword –
"You are not alone. Whether you're a free spirit, an office exec, a writer, musician, college student, or tired parent—your soul, like mine, knows life is meant to go beyond rat races and rare applause. This book speaks to that belief. And if you're not careful, you may find tears warming your eyes as you read because finally someone is naming your weariness, your striving, your questions of why you just can't quite make it, or the emptiness that hit because maybe you did. It is into those places The Story of With reaches—fusing allegory with application—to offer fresh perspective, restored hope, and a rebirth of creativity."
—MARY WEBER, the Christy & Carol Award-Winning, Scholastic Pick Author of the Storm Siren Trilogy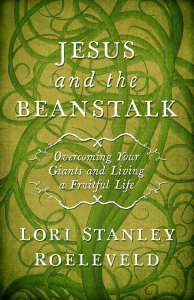 JESUS AND THE BEANSTALK by Lori Roeleveld
We live in unsettling, challenging times. Everywhere we look, we see giant problems: giant obstacles to sharing faith, giant barriers to peaceful lives, giant strongholds of fear. But what if you knew eight small secrets to unlocking a strength big enough to overcome whatever obstacle life may bring?
Using allegory and a bit of humor, Jesus and the Beanstalk explores a passage in 2 Peter 1 to uncover eight truths that will help you unleash a larger-than-life faith:
· Faith
· Goodness
· Knowledge
· Self-control
· Perseverance
· Godliness
· Affection for others
· Love 
In this creative, refreshing perspective on spiritual growth, you will discover an unyielding strength when you tap the power of a God who is stronger than any beanstalk and bigger than your biggest giants.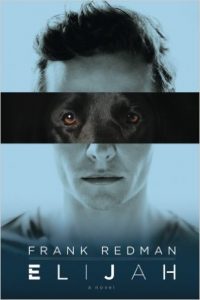 ELIJAH: A SUSPENSE by Frank Redman
I can't tell you how excited I am about this suspense book by a long-time friend. Frank's personal story is just amazing, but then you throw in that he's a writer on top of that? He was mentored by Dean Koontz! Check out the blurb:
Elijah Raven, 22, possesses an extraordinary gift–or to him–a curse. He's simply trying to overcome his past and get by in life. Well, and dream of a girl who's out of his league. He's not a thrill-seeking daredevil. Instead, he works as an IT tech at Buy City. His passion is for computers, a relatively safe endeavor. Not adventure.
He's already had enough adventure to last a lifetime.
But, animals won't grant his desire for peace. They communicate with him. He doesn't know how it works, but somehow animals sense that he can understand them. That sounds like it would be cool, except the problem is the animals don't tell him to throw the ball or give a treat. They tell him about the evil things they see. Abuse. Rape. Murder. He wants to mind his own business and reject diving headfirst into unknown dangers against his will. Instead, he's compelled to get involved. He cannot deny the call to action.
And the call screams when he stumbles upon the high crime abduction of children forced into prostitution by untouchable Corporate Executives, who believe anything that makes money is permissible in the world of High Finance.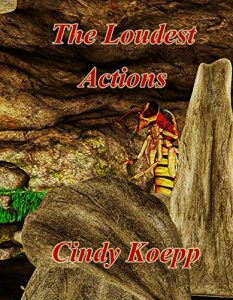 THE LOUDEST ACTIONS by Cindy Koepp
Cindy and I were critique partners for a couple of years, and I've come to expect great stories from her. She has a unique and big imagination. Although I haven't read this particular story, it should still be something to check out!
First contact missions are hard enough, but they get even tougher when the negotiator has an ego the size of a gas giant.
Burke Zacharias, a first contact researcher, is chosen to spearhead humanity's first official contact with Montans, an insect race that has already had a run-in with less friendly humans. Although his words and overtures toward the Montans are cordial enough, the Montans are put off by how he treats the crew of the scout ship that brought him to the world.
With other, less friendly forces trying to establish a foothold on the world, the negotiation must succeed in spite of Burke, or the Montans could be facing extinction.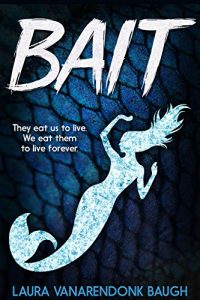 BAIT by Laura VanArendonk Baugh
They eat us to live. We eat them to live forever.
When Tomás Torres agrees to consult on an unsuccessful breeding program for a rare species, he finds his new patients are fish with oddly humanoid face and torso — merfolk.
The legend that eating a mermaid will grant immortality seems to be based loosely in fact, and early trials suggest their meat is a powerful curative with incredible potential. The corporation with a successful fish farm will command nutrition and pharmaceutical markets. But many of the fish are not reproducing.
Before they can even begin to evaluate the breeding program, Tomás and fellow consultant Dr. Alyssa Cooper learn staff at the facility are dying, devoured after falling into tanks they had no reason to approach. Tomás and Alyssa set out to discover the secrets of the carnivorous mermaids — but Nature will not wait for research.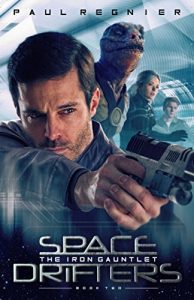 SPACE DRIFTERS: THE IRON GAUNTLET by Paul Regnier
Reality check.
No good-luck charm can help Captain Glint Starcrost out of this no-holds-barred reality show. The Iron Gauntlet pits competitors against four of the most fearsome, fang-filled, alien fighters in the universe.
He's one of the few human challengers ever chosen to contend, but he's not alone.
A fan, a mysterious benefactor, offers Glint and his ragtag team support. The catch? If Glint loses or withdrawals from the competition, it will mean a permanent game over for his crew and the woman he loves.
Will he have the mettle to medal? Or is the game too much of a gamble?
And for you romance fans . . .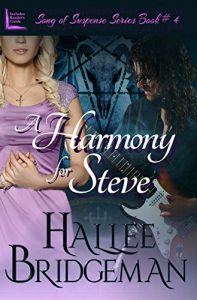 A HARMONY FOR STEVE by Hallee Bridgeman
HARMONY and STEVE draw closer and spiritual war wages when heaven meets hell.
Christian contemporary singing sensation, daughter of Christian radio and media family counselor icons, HARMONY HARPER, has spent her entire life serving God. From teen sensation to celebrated adult Christian contemporary music artist, she regularly plays sold-out concerts everywhere she goes. Nearing thirty, and nearing burnout, Harmony heads to her mountain cabin hideaway to commune with Christ and compose some new music.
Hard rocker STEVE SLAYER faces an ultimatum: keep rocking life the hard way and watch his organs fail due to addictions, or, sober up – for real this time – and live. Hiding out in the mountains of Oregon, he spends weeks detoxing. Finally strong enough to venture into town, he comes face to face with Harmony. Over the next several weeks, the two become unlikely friends as Steve learns to love and trust God, and mutual attraction surprises them both.
Once news of their budding romance reaches the world, no one is happy. Not her people – not his people. Then letters written in blood start arriving. An attack on a concert threatens more than just their lives. Harmony and Steve realize the threats might just be real.
Can Harmony and Steve discover who wants to destroy them, or will the enemy bring their house down in a dissonance that strikes at their very souls?
WRITING UPDATE
Well, if you've been following my Facebook page, you know I already finished Bellanok compilation and sent it off to my editor and formatter, the fabulous Kristen Stieffel. She'll be getting the first part back to me soon because I wanted to do something special with it. The rest I should get back mid-October so I can get everything ready to release Bellanok on TUESDAY, OCTOBER 25! That's right, people, less than a month away! Who's as excited as I am? (Did you see the mock up of the new cover?)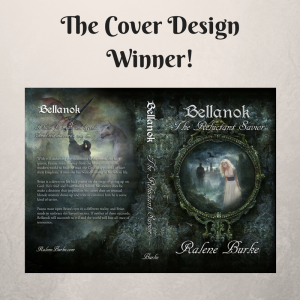 In other writing news, I printed out the entire manuscript for Soul Seer the other day. I'm now getting into the process of making revision notes. My hope is to have it done by the end of October–if not sooner.
OTHER NEWS
I still have a couple of slots available in my editing calendar for the rest of the year (and plenty after the new year). If you're ready for someone to help make your story SHINE, visit my Editing Services page, and then let's start a conversation!
Don't forget about my GIVEAWAY! It ends on Sunday night. I'm giving away 2 books and an Amazon gift card to 3 winners!So hop over to the giveaway post, sign up for my newsletter, and hold on tight.
QUOTE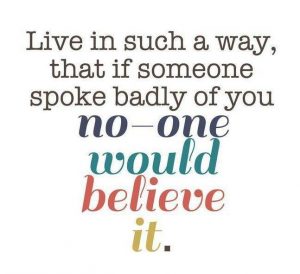 AUTHORS: If you had a book release in the last 60 days, feel free to leave the title, a 25-word blurb, and a buy link in the comments!
READERS: What new books did you read this month?