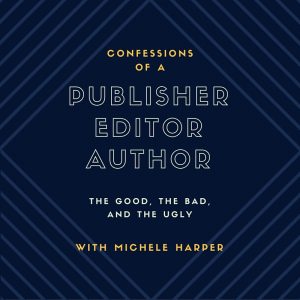 Thank you for having me on your blog today, Ralene! Let's see … the good, the bad, and the ugly. Hmmm …
The Good:
As a publisher, I am constantly on the prowl for the next amazing story that will rock my world and be a good fit for my publishing company. And I love delegating tasks to my team. Especially marketing. While completely necessary, marketing is just the worst. (For me, anyway! I still learn everything I possibly can about it.) I love having a professional marketer who relishes promoting our books and is an expert in her field. It frees me up to be an expert in mine!
As an editor, I thrive on making other's words succinct and captivating. I love hacking sentences to pieces, celebrating especially captivating phrases, and gently explaining the rules to my authors. (There are so many!) Being an editor is my favorite of the three.
As an author, I make myself giggle. As in, all the time. I especially find my new release, Zombie Takeover, hilarious. I'm quite certain it isn't as hysterical as I think it is, but I mean, come on! If I don't enjoy myself, what's the point of writing? (Then again, I may be exhausted from all of the publishing and editing and writing and … zzzzzzz.)
Oh! Right! The Bad:
As a publisher, I get cornered at every opportunity and told about "this amazing book idea" an aspiring author has rolling about in his or her head. Write it down, people. I can't read what hasn't been put on paper, and neither can anyone else. You shove it at me; I will most likely read it. (I will. I love reading new material. So much.) But I can't publish your ideas. I'm so sorry. Write. It. Down. End of rant.
As an editor, a comma in the wrong place gives me ticks, and I've been known to yell at my computer screen when an author gets "that" happy. (You know: "The thing that I wanted" instead of "The thing I wanted"—see. Nervous tick. Right there.) 😉 Also, I now constantly edit every. single. word I read. Books just aren't the same anymore. Sniff. On the other hand, a well-turned phrase can send me into squeals and happy dances, and I have to read it to everyone in sight. I am so sorry, random stranger. Yep. That was me. You just had to hear it.
As an author, I'm always being bombarded by these amazing story ideas—that I'll write down as soon as I'm done editing this other person's book right over here …
The Ugly:
As a publisher, my pet peeve is a grainy or low-resolution image or a less-than-professional post for all the world to see. The ugly part (and this is all on me!) is I've been known to ask my authors to take down a post or re-upload an image that looked like it was taken off the internet at 1kb. (Only if it applies to marketing. I wouldn't dream of asking them about a personal post—I hope! Just their professional image.) And watch. Right after this post, I'm going to accidentally upload something with the grainiest picture there is with three typos and not find out about it for a week. 😉
As an editor, I have actually cried over jobs that were so bad, I wondered why in the world I took them. (This was ages ago, way before publishing, not anyone who knows me! Completely random, anonymous jobs. No, I'm not talking about you. I loved your book, whoever thinks I'm talking about them. I'm not.)
As an author, I've been completely baffled when my own book comes back from my editor and has—red marks on it. Gasp! I'm an editor! How on earth can my stuff be swimming in red? Sob! I don't handle it well. At all. (But it must be done! Even editors shouldn't edit their own work. Sad, but true.)
Let's end in "The Good" again, shall we? "The Ugly" there is giving me the shivers. It sounds so terrible!
As a publisher, my drive, my dream, and my passion is to bring quality books to life in this world hungry for the very best fiction. It's important to me to have a professional cover, professional editors combing the manuscripts, professional formatting and interior design—notice the word professional? Quality matters, and I only hire the best. I want each of my authors to succeed.
As an editor, I want each manuscript perfected, not a mistake in sight. That's my goal every time I edit. I reference the CMOS, CWMS, Proofreading Secrets of Bestselling Authors by Kathy Ide, and Merriem-Webster's Collegiate Dictionary often to stay on top of industry standard. And I take editing courses at every opportunity. (The EFA rocks!) Whether an author is published through my company or not, I want to give them my best. They deserve it.
As an author, I write the stories I adore and want to read. I strive for quality, and, even though it's extremely hard to have my own work edited, I love learning new things and refining my manuscripts. I also love to hear if I've made a mistake (weird, but true)—how else will I learn?
Thank you so much, Ralene and everyone, for letting me share a slice of my world with you today! I loved spending time with you more than I can say!
What about you? What is your favorite gift with which our Creator has crafted you?
Author Bio:
Michele Israel Harper spends her days as a stay-at-home mom and her nights typing
away furiously on her laptop. Sleep? Sometimes… A member of the Heartland Christian Writers, American Christian Fiction Writers, as well as the treasurer for the Indiana chapter of ACFW, Michele has her bachelor's degree in History and can most often be found with her nose in a book when not chasing her two rambunctious boys or cuddling her new baby daughter. Visit her website at www.MicheleIsraelHarper.com to learn more about her.
Social Media Links:
Facebook: https://www.facebook.com/love2readlove2write/
Twitter: https://twitter.com/razersj
Goodreads: https://www.goodreads.com/author/show/14554353.Michele_Israel_Harper
Pinterest: https://www.pinterest.com/razersj/
Instagram: https://www.instagram.com/michele_israel_harper/
Amazon Author: http://www.amazon.com/Michele-Israel-Harper/e/B016YW4Q6Q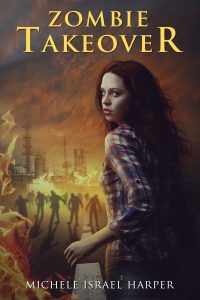 Michele has a new book coming out in a few weeks. You can find out a little more about the book at the below link. I'll also be reading/reviewing the book in July!
Amazon: http://amzn.to/1Yo9yUf