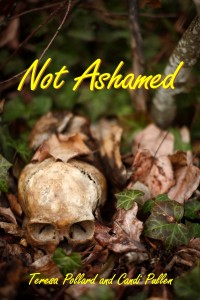 Hi, Everybody.  I'd like to thank Ralene for inviting me here today to share my writing encouragement story with you.  My writing tip is simply to never give up.
I've been writing almost my entire adult life.  I started writing in 1979 on a dare from my friend, Linda Anderson.  She'd lent me a grocery bag full of romance novels, and I had complained that they all had exactly the same plot: rich man meets poor girl, they fall madly in love, but misunderstanding piles on misunderstanding until they fall into each other's arms and kiss.  The end.  I said I could write a better novel.  So she dared me to.
I sent my first novel off to Moody Press that November.  It was a romance novel called Karen's Special Gifts.  I didn't have a clue how I was supposed to go about a submission, so I sent my only copy of the entire manuscript.
On TV, people send a manuscript to a publisher, and voila, a few weeks later they have a published novel. Ha!  It doesn't work like that.  I waited anxiously for eight months before I finally received a letter and my manuscript back.  It was a wonderful letter.  It said that I had come up before the review board, and it was a split decision. Since I was an unknown author, they felt they couldn't take a chance on me.  I was crushed.  I didn't write another word for three years.
Then, in 1982, I was sitting in church one Sunday evening and the plot to Not Guilty popped into my head.  I rushed home and spent three days writing furiously, day and night.  At the end of that time, I had eighty handwritten pages.  I knew it was only a first draft, and still needed a lot of work, but I gave it to my friend, Candi Pullen, to see what she thought of it.
A few days later, she gave me back twenty pages of critique.  At that time I had a pretty hot temper, and it amazes me now that I never got mad for a second.  Everything she said was so perfect to round out the story.  All I told her was that if she had that much to say about it, she needed to help me write the novel the way it needed to be written.  For almost a solid year, we wrote (in between chasing six kids around).
After we'd finished, we passed the dozen or so copies we made around to members of our church and other friends.  We got feedback from several women who said it had made an impact on their lives.  But inquiry letters to publishers brought zero results.  (After my first experience, I never sent out the complete manuscript.)
I decided to go back to college, this time for a creative writing degree.  By then, I lived right up the street from Hollins College (now university).  Hollins has one of the premiere creative writing programs in the country.  Their master's degree program is almost impossible to get into.  By working at the library there, I was able to "back door" my way into it, and by 1986 I'd received my bachelor's and in '89 my master's degree.
The one thing Hollins never taught me was how to market my writing.  They did say it was all about networking.  I guess I'm too slow on the uptake.  I still didn't know how to do that.  I just kept writing novels and putting them up on my shelf.
In 2012, I was sitting in church one Sunday morning with a copy of Not Guilty on my lap, to give to a friend who was an aspiring writer.  Another friend asked if I'd ever heard of the Blue Ridge Mountain Christian Writer's Conference.  I said no, and I didn't have the money to go to a conference.  Before the words were out of my mouth, a girl came on stage and sang a contemporary song called, Not Guilty.  I couldn't help but feel it was God speaking directly to me, saying, "It's time."
So I went to the conference.  The first person I met there and exchanged business cards with was Lynellen Perry, my new publisher.  She was starting a brand new fiction imprint called HopeSprings Books that would deal with contemporary women's issues.  Not Guilty became the second novel in the lineup, followed by Tokens of Promise in April, 2013, and now, Not Ashamed in July, 2015, and Woman of Light in October, 2015.
God is faithful.  He never forgets His children.  In His time, if we will wait on Him, and trust His will, He will give us the desires of our heart.  One caveat.  If your goal is to make lots of money, forget it. But if you seek to glorify Him in your writing, don't ever give up!  God bless.
Teresa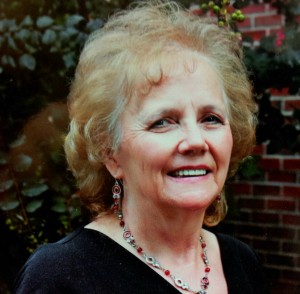 About the Author:
Teresa Pollard is from Richmond, Virginia, and was saved at a young age.  She has a Master of Arts degree in English and Creative Writing from Hollins College, and has served as a Sunday School teacher and children's worker for most of the last forty years. She is the co-author of Not Guilty and Not Ashamed (due July 7), and the author of Tokens of Promise and Woman of Light, (also due out from HopeSprings Books in October).  Married for forty years, she was devastated by divorce and the death of her youngest daughter, but God has blessed her with a new home and another grandson, and she now resides in Dacula, Georgia.  She blogs every Tuesday at http://teresatalkstaboo.wordpress.com. Follow her on Facebook at Teresa Pollard, Author.