For me, the year 2019 was a year of change, a year of pain and frustration, and a year of unexpected realizations in all areas of my life. To be able to say that I am thankful for everything 2019 brought me shows how far I've come.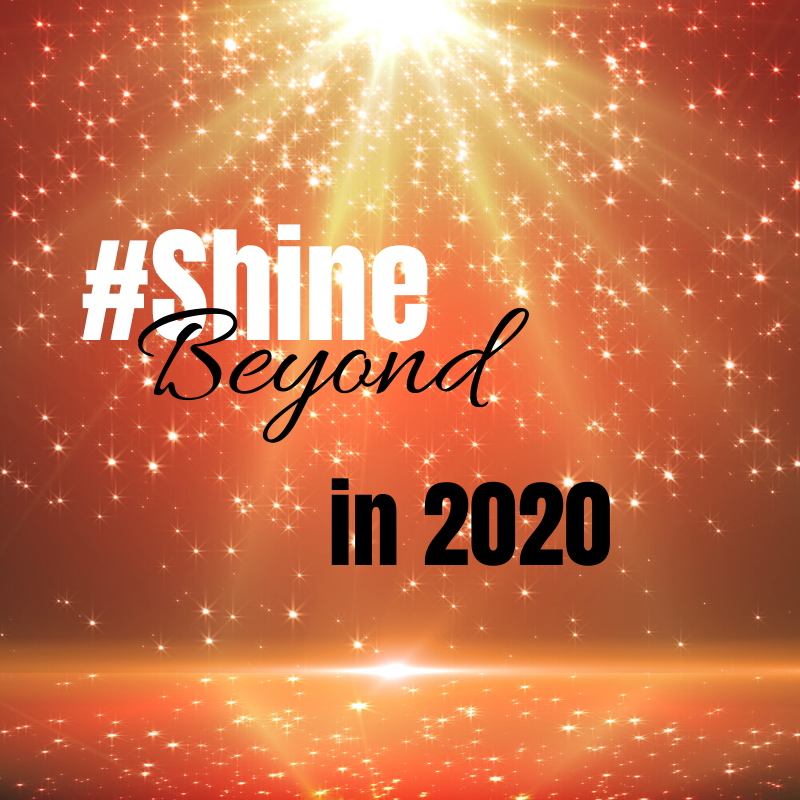 As I look forward to 2020, I am encouraged by what I see!
This new year holds a lot of promise, and I intend to embrace it with all I am. I've already started implementing changes and making plans.
One of those many changes is for me to get back into blogging! Yes, I know. It's been awhile. Consistency has not been my strong suit for a long time. However…that's all going to change. (More on that later…)
For now, I plan to blog once a week on a topic related to either my #SHINEBeyond brand or fiction fun. In February, Starlight Reviews will start popping up a couple of times a month. So, the topics will probably alternate weeks then.
In March or April, I'll add on a guest post once a week. I'm debating between bringing back Confessions of a… series or Character Conversations (from a LONG time ago, these posts were written by a character or characters from fiction). What do you think? Do you have a preference? Let me know in the comments!
My passion for helping others #SHINEBeyond has only grown in the last year. I want more than anything for readers to find encouragement and hope within these pages. I want them to find adventure and possibility, dreams and purpose, motivation and…maybe even a character or 2 from my novels that reminds them of themselves or someone they know.
I hope you'll join me on this journey we call life this year–not only here on the blog, but across my social media profiles. I aim to share life's ups and downs, nuggets of wisdom, and more of the beauty that lives in each of us.
Writers, follow me on Twitter.
Readers, follow me on Instagram! I'll be changing up a lot this year with a mix of fun #bookstagram posts and encouragement.
Writers and Readers, follow me on Facebook! This is my best mix of content to inspire and encourage–with a mad dash of speculative fun.
Until next time, I pray you are uplifted by these words. I pray your passions will show through as you aim to #SHINEBeyond in 2020 with me!
What are you looking forward to most this year?