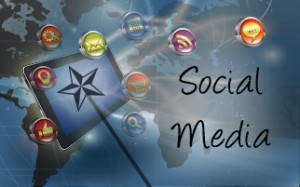 Making your next project
SHINE!
Welcome to my social media and marketing services page! I have spent the last couple of years diving into the marketing world and exploring the options out there, especially when it comes to social media. So let me help you get a grip on the world of modern marketing!
SOCIAL MEDIA SERVICES
Social Media Jumpstart: $200
I will help you jumpstart your profile on 3 different social media sites and then give you a brief training on the basics and best practices of each. You'll get a complete summary as well as helpful tips to make your social media efforts a success.
Social Media Revamp: $100
Already have some profiles up? Looking for an evaluation with tips and best practices? This option might be right for you. I'll evaluate your current social media presence, along with your website, and provide a summary with my suggestions and tips, some of which we can work on together.
Social Media Management:  Basic: $150/month; Full: $300/month
Social media just not your thing? Too busy to use it effectively? Don't stress! The experts say we are more productive when we work in our passion areas and delegate, or hire, the rest! I have a few slots available for clients who would like me to run up to 3 social media profiles for them (more than 3 would cost extra).
Virtual Assistant: $200+/month
Social media not the only thing you need help with? I also offer my services as a virtual assistant. In addition to running social media, I can also tackle your blog management, field emails, handle your schedule, etc. The actual monthly cost will be determined by the amount of services needed.
CONTACT ME:
If you are interested in my services, you may e-mail me at raleneburke [at] gmail [dot] com.
Please include the following information in your e-mail: name, email, what services you are looking for, timeline (if any).
I will take a look at the overall proposed project and my own schedule, and then send the particulars to you.
We'll discuss the specifics of the project to decide if we are a good fit and then proceed from there.